At Jenkins Slate Masters Inc. we offer slate and copper roofing services. Scroll through the descriptions and photos below for a better understanding of the work we offer. If you have questions about a specific project feel free to contact us at (814)-786-7496 or email Orion@JenkinsSlateMasters.com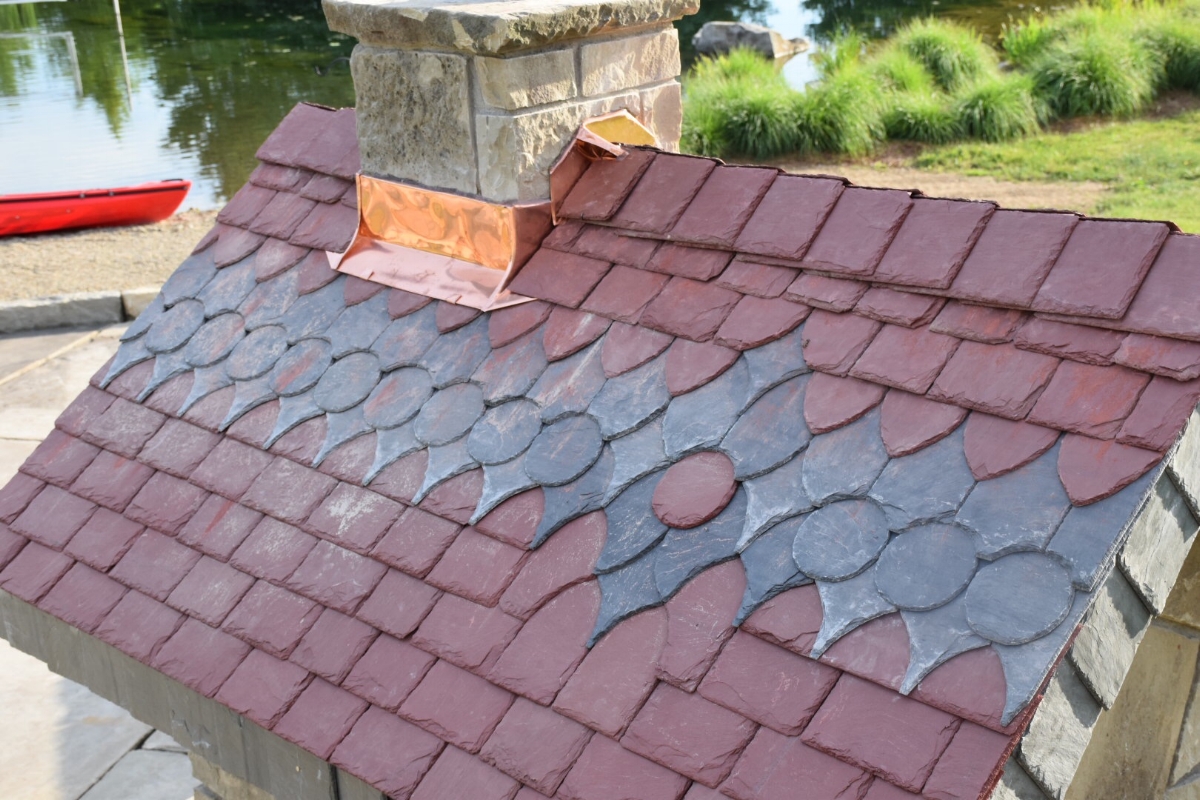 Maintenance - This normally consists of repairing broken, damaged or poorly repaired slates and replacing old flashings (i.e. chimney, valley, ridge, sewer vent flashings).

Complete Roof Restoration - Though small jobs are welcome we do prefer to complete full roof restorations of the existing slate by removing any damaged, broken, or missing slates and old, worn-out flashings.

New Slate and Copper Roof Installations - Full replacements of old roofs or new installations on new buildings.
Custom Copper Work & Copper Flashing Replacement
Barrel Dormers

Valleys

Double Lock Standing Seam Copper

Chimneys

Vent pipes

Step flashing and Counter flashing

Ridge metal

Basins

Snow Aprons

Flat-Lock Solder Seam Copper (on low slope roof areas)
Chimney Repair
Rebuilding

Chimney Top Removal

Chimney caps

Tuck Pointing

Cricket framing
Gutters & Downspouts
External copper gutters

Relining box gutters
Snow Guards & Snow Rails
Snow rail and snow guard installation of all shapes and sizes (snow guards and rails keep snow from avalanching off of your roof causing damage to people or possessions located below the roof line).
Lighting Protection
Installation of lighting rods and cables
Ornamental Slate Work
Custom signs, shapes, symbols, animals, family surnames, patterns, etc. The sky is the limit when it comes to ornamental slate work.
Ornamental slate work is almost none existent in North America unlike the European market. It's a very skilled craft with only a few known ornamental slaters in all of North America. It's a very slow, time consuming process which renders a product that is waterproof and that will last many generations.
Slate Siding
Custom slate siding - Slate siding will last centuries and will never need painted, oiled or stained. It's not normally thought of as a siding material because of its expense and weight, but it can be installed in certain applications.