We are a fully insured company specializing in historic restoration and preservation of slate and copper roofs. We also do ornamental slate work and new slate roof installations. We are located in western, Pennsylvania and work in that general area, but we do travel over state lines on occasion. We offer nation wide consultation services and training in slate roof restoration, installation and copper flashing techniques.
Our family's passion for slate began in 1968 when Joseph Jenkins first set foot on a slate roof. Since that moment, we've contributed greatly to the slate industry due to the publication of The Slate Roof Bible, the formation of the Slate Roofing Contractors Association of North America, the creation of the largest Traditional Roofing Store in the world, and the publication of the Traditional Roofing Magazine.
The Jenkins family's dedication to the slate industry shines through in our quality of work. We at Jenkins Slate Masters, Inc. strive for perfection and thoroughly enjoy working with slate and copper.
Four Rounded Valleys, Circular Chimney
Penrhyn slate from Wales.
Rounded Slate Valley's with Welsh Slate
Rounded Slate Valley's with Welsh Slate
Orion Jenkins showing off his work.
Shop fabricated 20 oz pleated valleys made from a single piece of copper folded like an accordion.
Turret and Pleated Valleys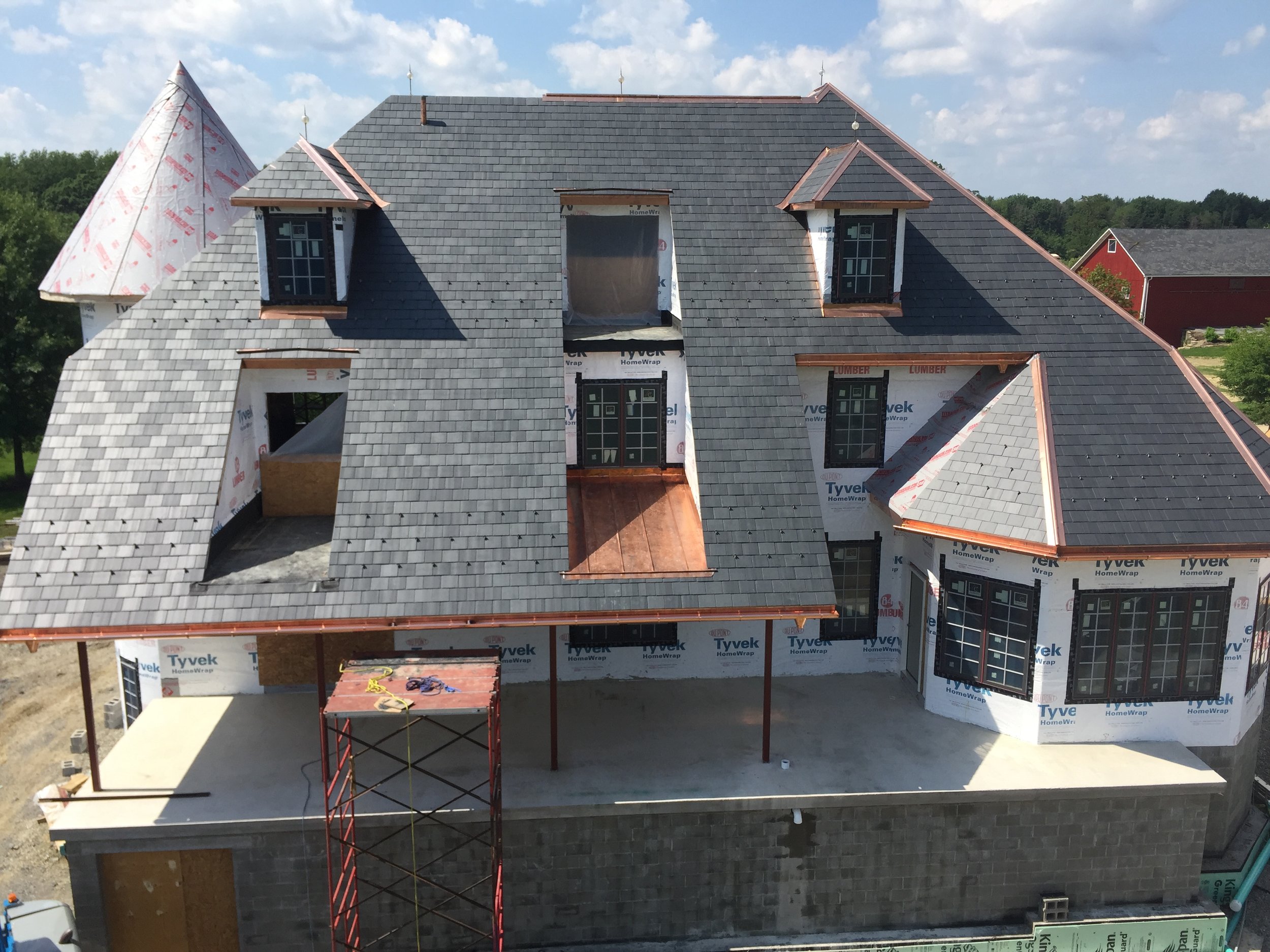 North Country Black Slate
Copper standing seam inset roof and copper ridge, hips, gutter.
North Country Black Slate Installation
Beautiful black slates from Quebec, Canada.
Copper Snow Guards and Vents
Snow Guards help keep snow and ice from avalanching off of building damaging objects below.
Welsh Slate and Copper Roof Installation
Deep purple slate creates a beautiful contracts against the copper.
20-ounce, double locked, standing seam roof.
Diamonds interwoven into Welsh purple.
Welsh Penrhyn slates with Vermont green ascents located in Pittsburgh, PA (august 2017).
With continuous pleated valley pieces and hand seamed 20 ounce copper panels. Pittsburgh, PA (June 2017).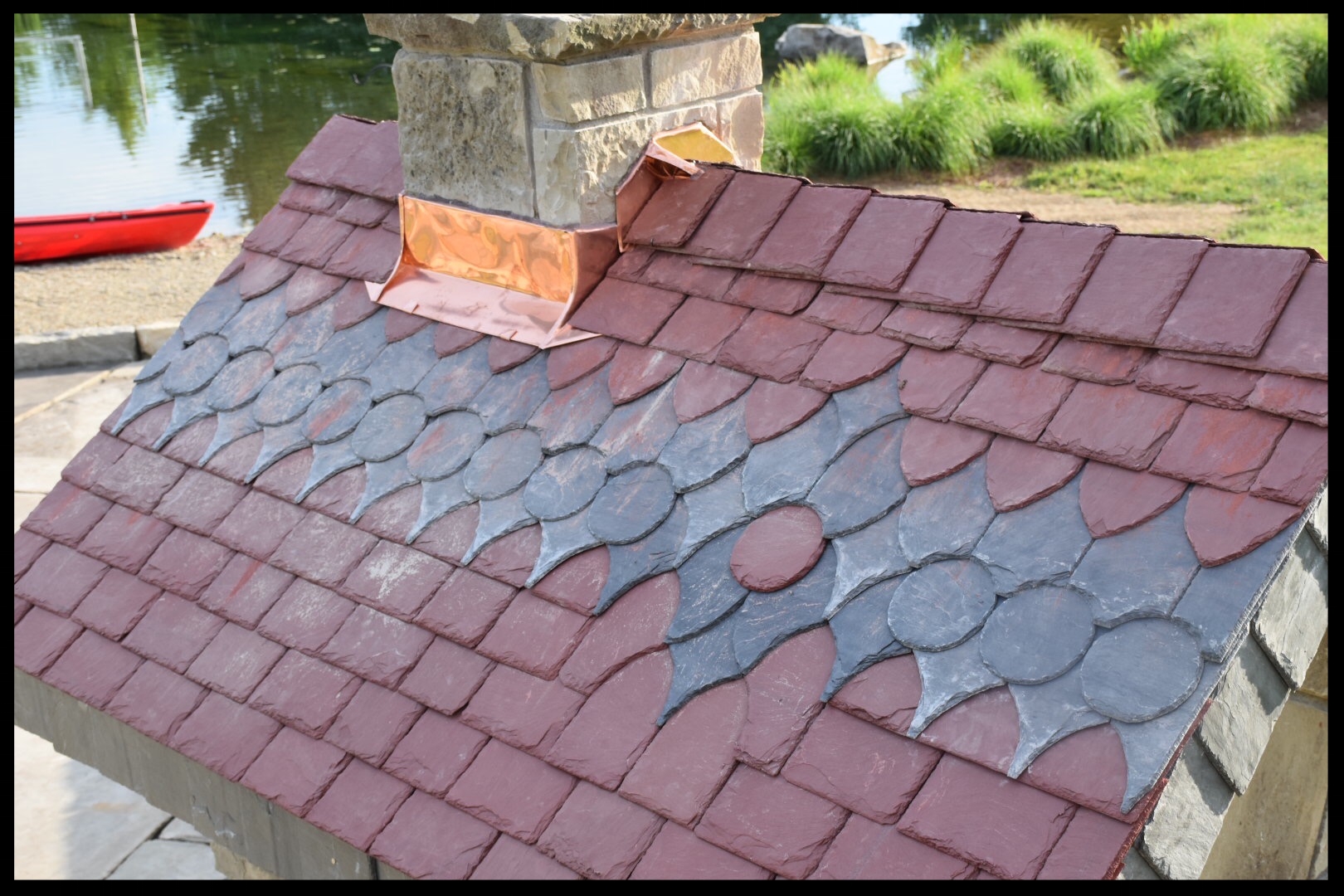 New York Red and Vermont Gray.
Work completed by Orion Jenkins at the Slate Roofing Contractors Association 2015 Conference.
Recent work of a rounded slate valley - Mt Lebanon, PA.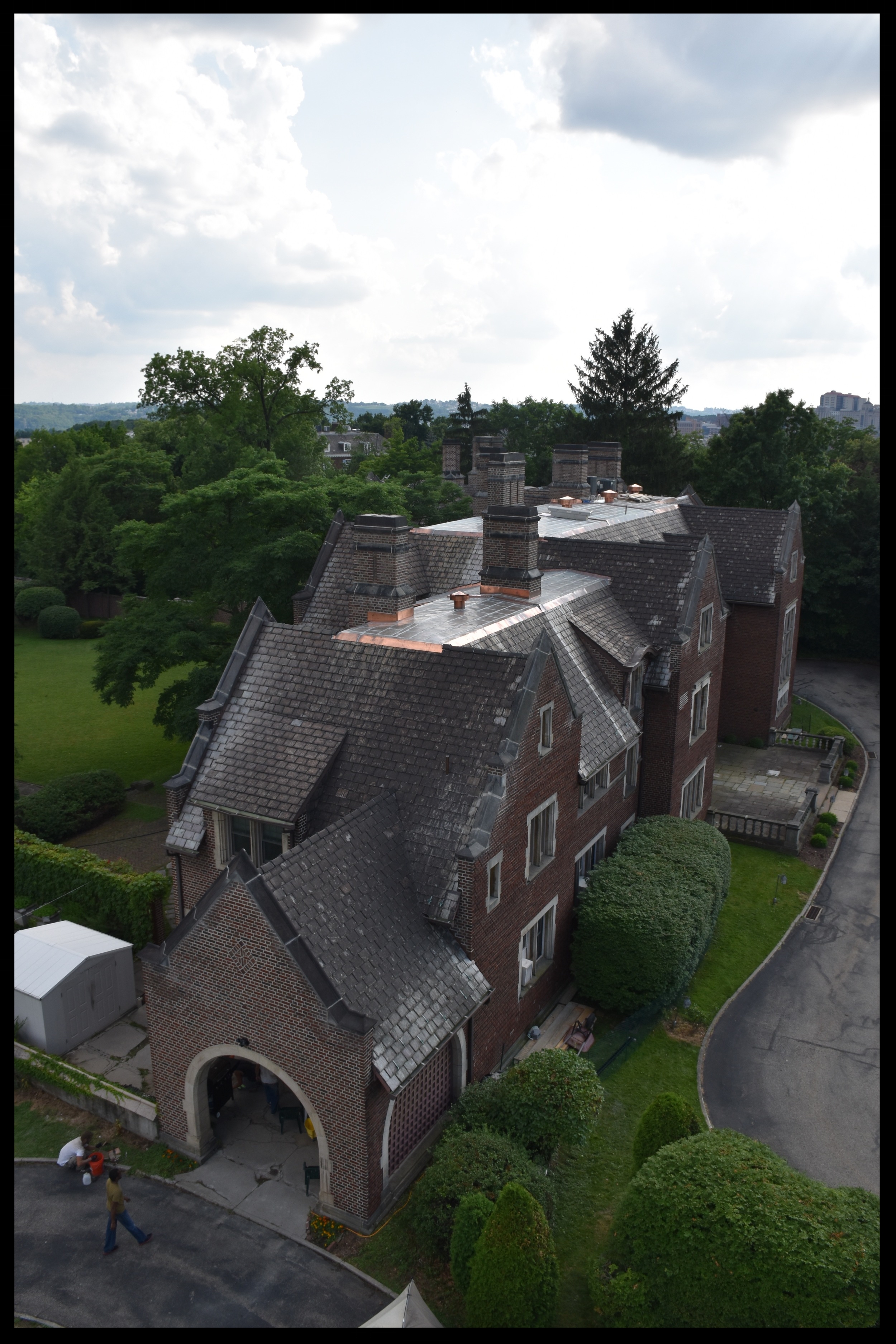 Heinz Mansion Restoration
Complete restoration of Heinz Mansion (now Warwick Foundation) located in Pittsburgh, PA. (Completed July 2016).